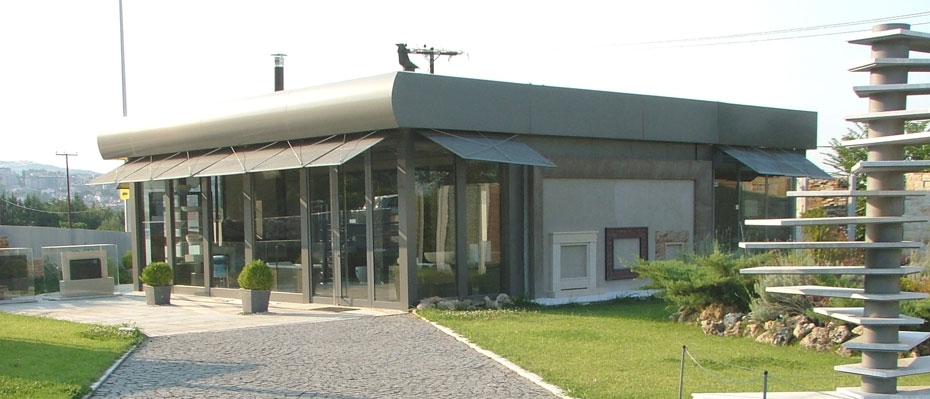 VERIA MARBLE
WHITE MARBLE
EPENDISI & CO LTD
The company EPENDISI has its registered office in Veria, and since 1991 it has been actively trading in exceptionally high quality marble and granite. In our showroom you will find a huge range of materials for cladding, from all four corners of the planet. You can choose from a selection of marbles and granites which stand out for their beautiful style, excellent workmanship and appearance.
In 2004 we created an elegant new space, where the company headquarters previously stood. Here we are able to display natural stones from Greece and from all around the world. We have natural stone available on both the Greek and international market. These are pre-processed and ready for use as both internal and external cladding.
EPENDISI has developed excellent relationships with clients who have placed their trust in the company for many years. Marble products, white marble and granite are the materials preferred for cladding by engineers, architects and interior designers who are focused on creating buildings with a timeless sense of beauty. We have innovative suggestions for building structures, for floor and bathroom tiles, wall and fireplace cladding, small bricks, decorative elements, pebbles, rock gardens and cobblestones.Furthermore, you can select marble and granite for decorative marble items, stair cladding, door sills, lighting, flooring etc. The range of products sold by EPENDISI LTD is constantly expanding and being enriched with new suggestions for natural products that offer unsurpassed durability and aesthetic value, and which never fade with the passage of time.
Furthermore, in our showroom in Veria, you can find a selection of exceptional fireplaces from the renowned Italian company NORDICA - EXTRAFLAME, in various shapes and sizes, depending on what is most suitable for your space. You can choose fireplaces for wood, pellet (compressed sawdust), gas, bio-ethanol or electric fires. They provide warmth in the best possible surroundings, with everyday high performance and quality combined with the best modern design.
All our company's products are available either ready for delivery or on request. You can contact us during working hours to make an order or for information and to find out about our company's products. In our Veria showroom you can choose marble, granite, building materials and natural stone from all around the world. We are ready to recommend enduring solutions to improve your living environment!